5 Benefits of Automation in Modular Steam Boiler Systems
In today's digital world, automation is ever-evolving throughout many areas of our lives. From our personal vehicles to our array of smart devices, the latest technology advances aim to help us make the most of our time and make daily tasks a little easier. So, why should your facility's steam generation system be any different?
With Miura's on-demand, modular steam boiler system, your boiler room can enter the 21st century with advanced IoT technology and system-wide automation. Whether you are generating steam for a brewery, hospital, or manufacturing process, automation is a valuable asset.
From the steam boiler itself to the water treatment and monitoring, automation is available at nearly every touchpoint in the steam generation journey. Below are five benefits of having automation throughout your facility's boiler room.
1. Conserve Resources and Maintain High Efficiency
A highly efficient steam system that also conserves resources is possible with automation. Miura's modular, low water content design minimizes radiant heat loss and eliminates the need to keep boilers ON in an idle state to stay warm. The boilers automatically turn ON in minutes only when needed, which drastically reduces wasted fuel and water treatment when your facility does not require steam. Continuous automation is not only easier for the operators to control the steam supply but saving small amounts of unused resources leads to increased savings in the long run.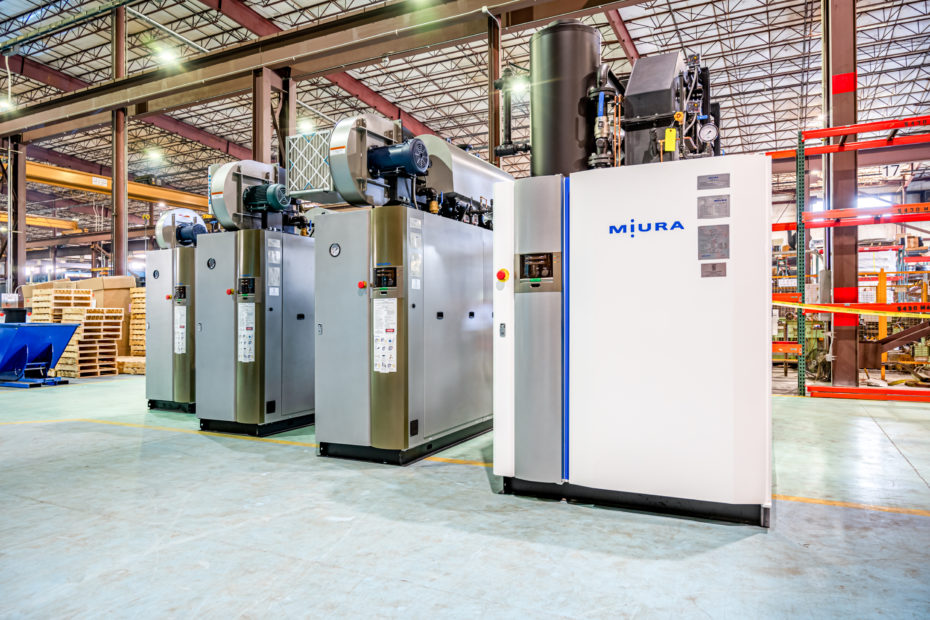 2. Dynamic Load Following
An on-demand system, like Miura's LX and EX steam boilers, monitors demand in real-time and automatically produces the exact amount of steam needed at the moment production needs it. Multiple units work independently as one to distribute the steam load across several boilers – all coordinated by a central monitoring hub. The dynamic load following provides runtime, efficiency, and low emissions advantages as demand fluctuates throughout daily steam production.
3. Boiler Health Monitoring Reliability
Miura's on-demand, modular steam boiler systems harness an array of sensors, levels, and data to quickly read pressure gauges and notify the boiler system on reaction processes. This standard of automation provides an extra level of reliability and efficiency over traditional boilers.
Boiler health is continuously checked with automated sensors to ensure output reliability. If a problem does occur, the system uses real-time data to notify operators with detailed analysis and next steps to correct the error.
4. Full System Synchronization
With Miura's Total Turnkey System, multiple modular boilers add up steam power to match the exact steam demand needed. The BP Control Panel and a SteamNet monitoring and communication hub synchronize units and allow operators to adjust settings outside the boiler room. This capability gives operators the ability to set automation patterns to match facility needs outside the boiler room.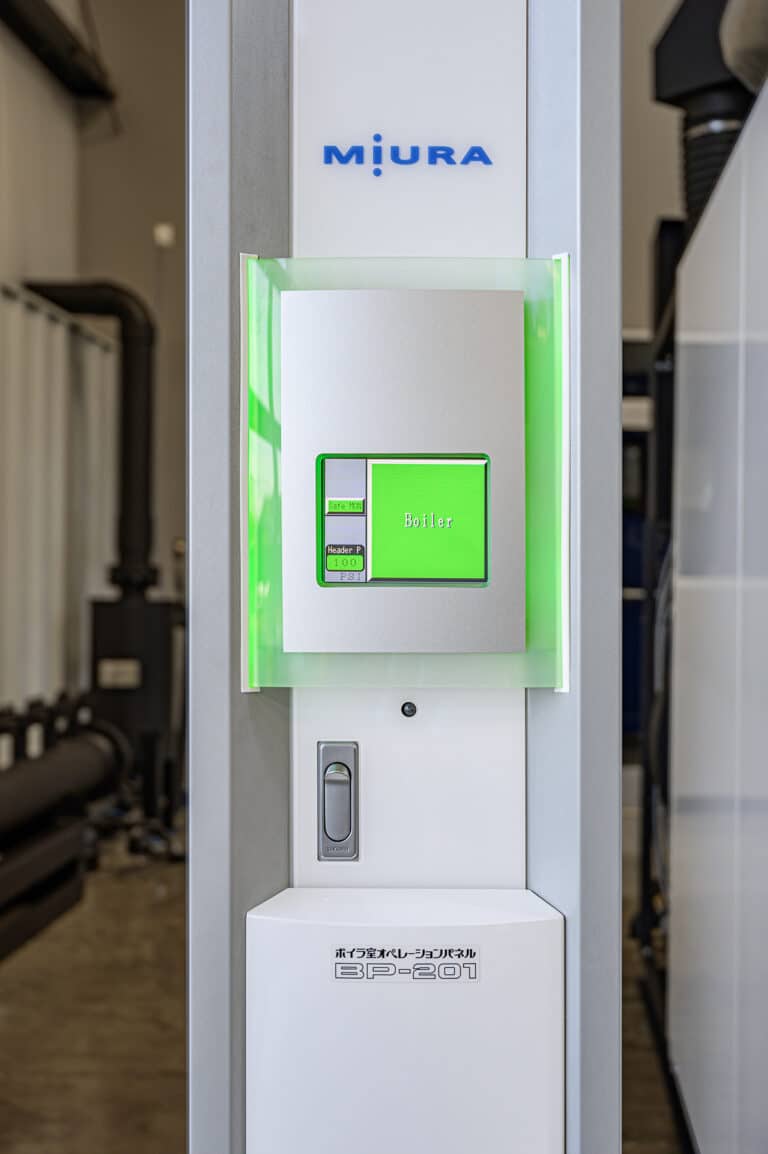 5. Production Flexibility
Operators are in complete control of steam generation with the power to set multiple preprogrammed settings with the BP Panel. Flexible steam generation schedules fit your facility's exact needs, such as automating the system patterns to function with higher output during the week and low output on the weekend. Automation sensitivity settings are customizable to react quickly or slowly, depending on operational needs. This is especially beneficial for facilities with fluctuating demands that peak and drop throughout the day or seasonally.
Beyond the flexibility of generating schedules, operators can automatically generate reports from data over periods of time. By analyzing the trending data and adjusting settings as needed based on patterns, the boiler system receives continuous improvement for lasting efficiency.
_
Miura is committed to growing automation capabilities as its innovative IoT technology further evolves to continue delivering the best steam generation system available.
To discover how automation can streamline your facility's steam generation, talk with a local Miura representative.