5 Ways Modular Steam Boilers Help Future-Proof Your Business
Especially in today's world, businesses are looking for more ways to become adaptable and prepared for the unexpected. This could include adding flexible work options for employees and adopting business continuity plans to ensure long-term success.
In addition to these considerations, organizations should ensure their equipment investments offer flexible capabilities to withstand the unforeseen future and avoid landing in hot water with customers due to any unexpected hiccups in production or service. This includes boiler rooms for a variety of industries including healthcare facilities, chemical processing, laundry facilities, food and beverage manufacturers, and breweries and distilleries.
With many steam boiler manufacturers on the market, it can be overwhelming to find the right one for your business. To help find the boiler system that's best for your business in the long-run, here's a look at the ways a modular steam boiler design helps businesses across the world stay future-proof.
1. Quick Steam System Start Up and Shut Down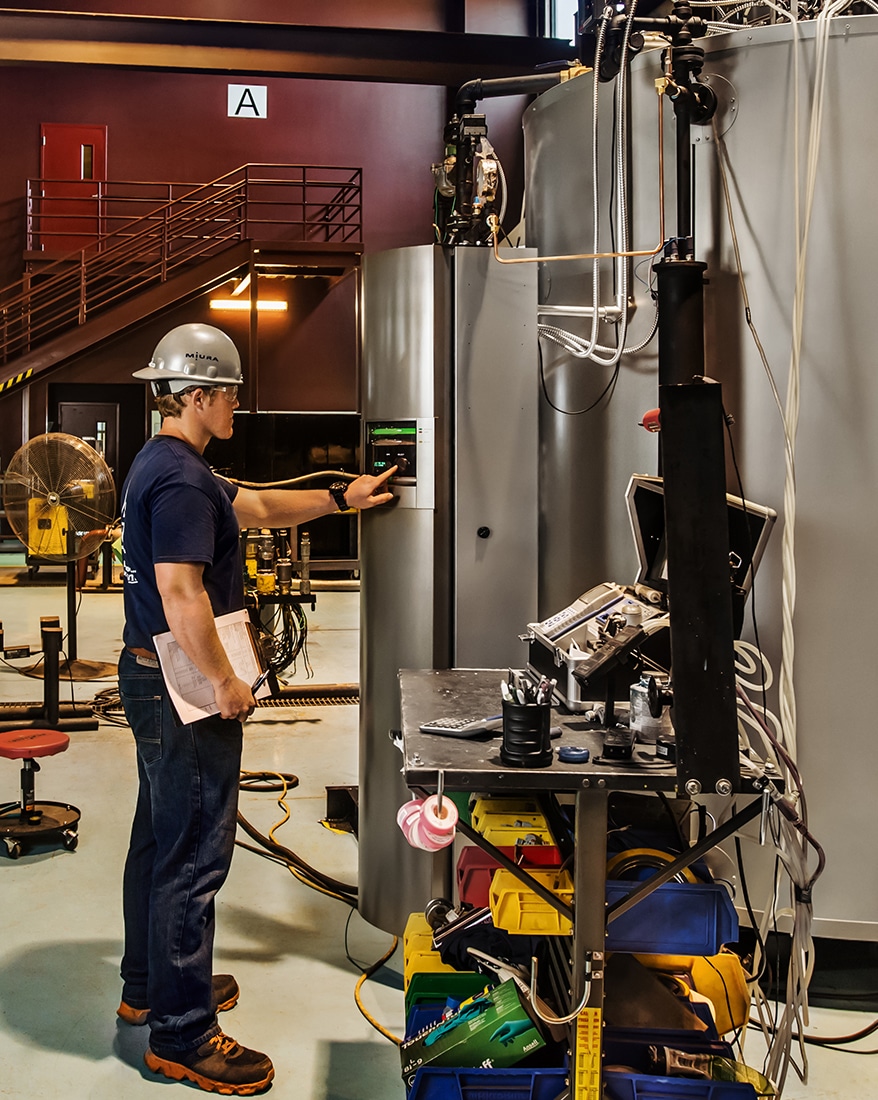 With most traditional boiler systems involving firetube boilers, operators must start up the boiler hours before steam is needed. This not only wastes significant time, but it wastes resources spent just heating the boiler.
On the other hand, with once-through, modular watertube boilers, the boiler is not only safer by design for easy operation but more efficient with producing on-demand steam for industrial processes — from manufacturing plants to healthcare centers. With the push of a button, the watertube boiler is ready for production from a cold start in minutes.
For times when production needs to stop, shut down is as easy as starting up. Simple layup maintenance is important for maintaining a healthy boiler system during a lengthy shutdown. This efficient start-up and shut down is especially beneficial for facilities with fluctuating load demands during different seasons. Modular design is truly flexible no matter your production needs.
2. Energy Efficiency and Fuel Cost Savings
After the initial boiler investment, spending on natural gas, propane, and other fuel costs can add up. With most other boiler types, costly fuel is wasted on hours starting up the boiler and producing more steam than your production needs. Miura's intuitive, high-efficiency boiler technology automatically adjusts steam output in real-time based on need – ensuring only the necessary amount of fuel being used. The savings allows businesses to free up monetary expenses for use in other areas of need, a benefit that is especially important during unforeseen events.
In addition to greater cost savings thanks to higher energy efficiency and lowered energy consumption, facilities that use modular boiler boilers enjoy greater sustainability – a mission that many business customers hold to high regard. Less fuel wasted and lower NOx emissions without adding costly boiler additions make Miura boilers incredibly environmentally friendly. This is useful as emissions laws in local areas become stricter. With Miura's continuous emissions improvements, you can take comfort knowing you have a great partner to help meet all local regulations.
3. Flexible Steam System Scaling as Needs Change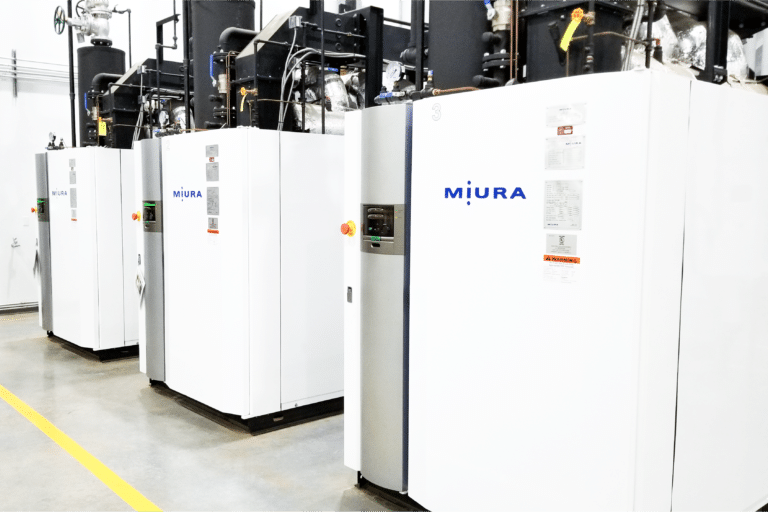 As your business grows, your steam generation should grow with you. With modular boilers, adding units for additional steam power is simple to install. The compact size of individual boilers saves valuable space, and lower horsepower boilers even fit through the standard facility doorway. So, you don't have to compromise space for extra steam power. Flexible steam can scale alongside your business by adding smaller units in the current space as output need increases instead of over-scaling with a major boiler room renovation.
4. Simple Boiler System Maintenance & Alerts
As many adjusted to working remotely in 2020, the ability to monitor equipment even when you are not at the facility became increasingly important. Thankfully, Miura's IoT technology is already a step ahead with intuitive mobile alerts that let you know boiler status in real-time. Innovative sensors attached to your feedwater and deaerator tanks automatically make proactive water treatment adjustments as needed to stay ahead of potential problems and keep the boiler in optimal condition.
With routine maintenance and inspections, production doesn't skip a beat. In the rare event that a boiler does have a serious problem, the N+1 redundancy safeguards your production and shifts the steam output to other units. Miura's boiler control technology and online maintenance (MOM) system keep an eye on your boiler when you aren't there – giving you lasting peace of mind no matter where you are.
5. Outsourcing a Modular System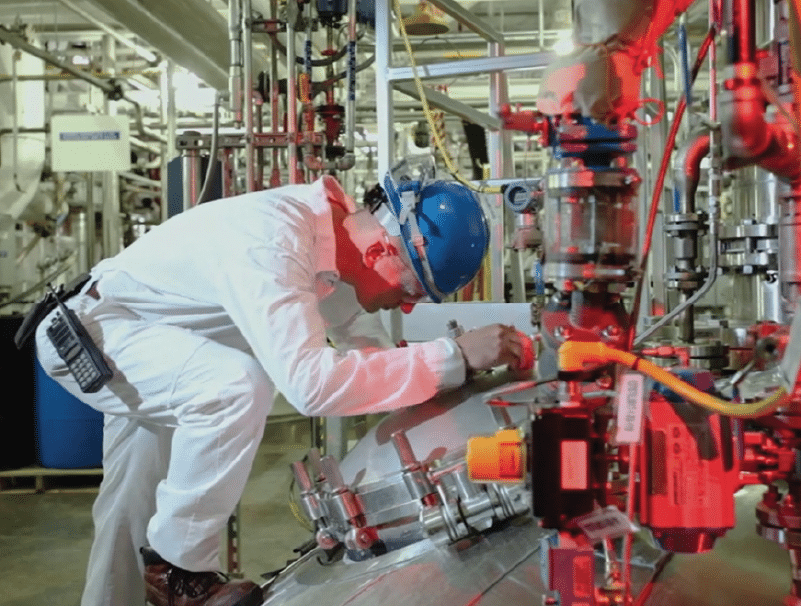 For many businesses, taking care of steam – from finding the right solution to properly training operators – is a hassle, especially when other business matters require immediate attention. Thankfully, there is an option to outsource steam with an all-in-one solution. For a single monthly payment and no upfront capital, Steam-as-a-Service combines the expertise of Miura, Armstrong Services, and Hartford Steam Boiler (HSB) for expert design, build, financing, management, operation, maintenance, and IoT technology for guaranteed steam output.
Stay Prepared with Modular Steam Boilers
With Miura's on-demand, modular watertube boilers, you can rest assured knowing your boiler room equipment is flexible enough to withstand the unexpected – no matter how big or small the impact. Whether it is a jump in production that requires greater steam power, or the necessity of monitoring your equipment remotely or respond to unexpected shutdowns, Miura's modular boiler systems will continue to thrive.
Talk to a local steam expert today to find out how high-efficiency Miura boiler systems can solve your current challenges and fit your long-term business needs.