3 Benefits of Outsourcing Your Facility's Steam System
Choosing the best steam system for your industrial or commercial facility can be a difficult task. Weighing the different options and figuring out what solution fits your needs can be time-consuming. But, with so many other priorities surrounding your business, steam generation should be the least of your worries.
In addition to finding safe, efficient, and reliable equipment, minimizing liability risk and providing sufficient operator training are important considerations for selecting a total steam solution. In the long-run, savings on natural gas, propane, and fuel oil costs from advanced energy-efficient equipment, adequate worker training, and insurance-backed guarantees keeps more money in the areas where your business needs it most. That's where an outsourced steam production program like Steam-as-a-Service comes in.
By outsourcing your total steam system without purchasing capital upfront, you receive today's state-of-the-art boiler technology without worrying about implementation, maintenance, compliance, and liability risks. Your capital expenditure can be distributed to other needs, and your steam output is guaranteed. Here's a look at the key benefits of outsourcing your facility's steam generation needs and shifting the risk away from your balance sheet.
1. Safe, Reliable, and Efficient Boiler Technology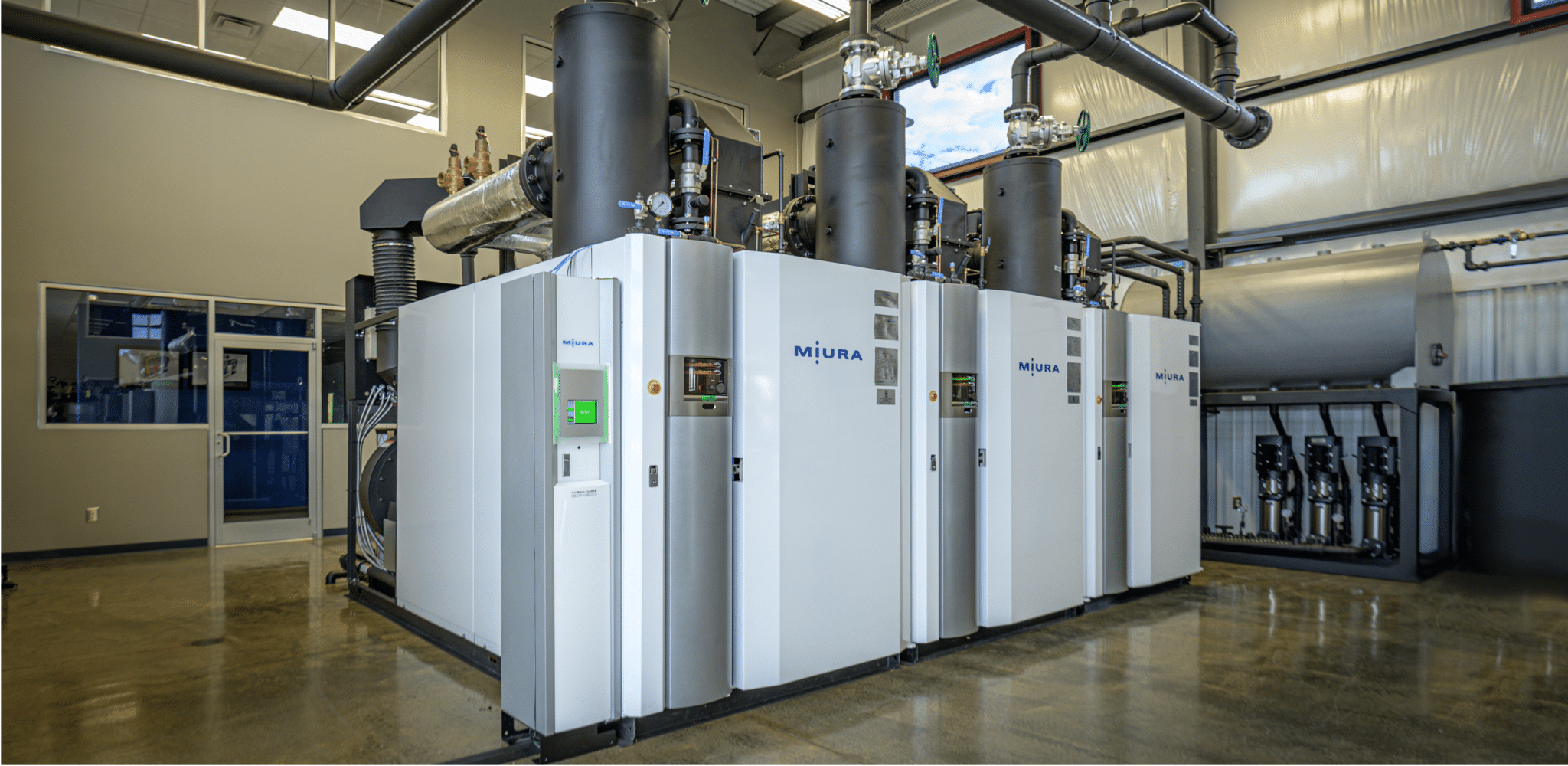 When investing in a boiler for a new facility or replacing old equipment, aiming for long-term reliability and excellent energy efficiency is the best way to ensure a solid return on investment. Choose the best available technology that will not only stand the test of time, but will provide an unparalleled design that's efficient, safe, and sustainable.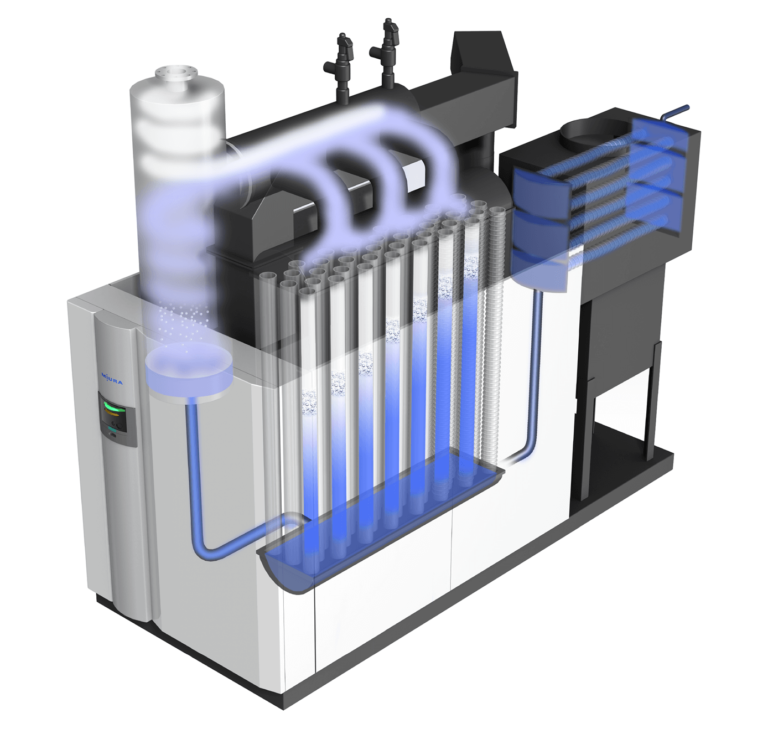 Miura's "safer by design" smart steam boilers set the new standard in steam generation. A once-through boiler design heats up much faster than other boilers, extinguishing dangerous steam pressure buildup. Facilities can start up the system with the push of a button and produce usable steam in less than five minutes. Available as both high-pressure and low-pressure steam boiler models, Miura steam systems boast an unprecedented safety record of zero catastrophic failures resulting in casualty.
The low water volume design of Miura water tube boilers results in optimal heat transfer and fuel-to-steam efficiencies of 85% +/-. Plus, the modular system design gives businesses the flexibility to increase and decrease load, and smaller HP units can fit through a standard doorway. Only producing the exact steam you need saves money previously spent on wasted fuel.
The most up-to-date IoT technology keeps an eye on each boiler so you don't have to. Your steam plant's monitoring and control system uses trending data and automatically takes precautionary steps to keep boilers tuned for optimal efficiency. It sends real-time monitoring alerts and lets operators know if any additional actions need to be taken. If there is a problem with a unit, the N+1 redundancy boiler system automatically shifts steam production to other units to keep your steam going steady. By partnering with the world's leading manufacturer of modular boiler technology, you can rest assured you're getting the exact steam you need when you need it.
2. Hands-Off Training and Maintenance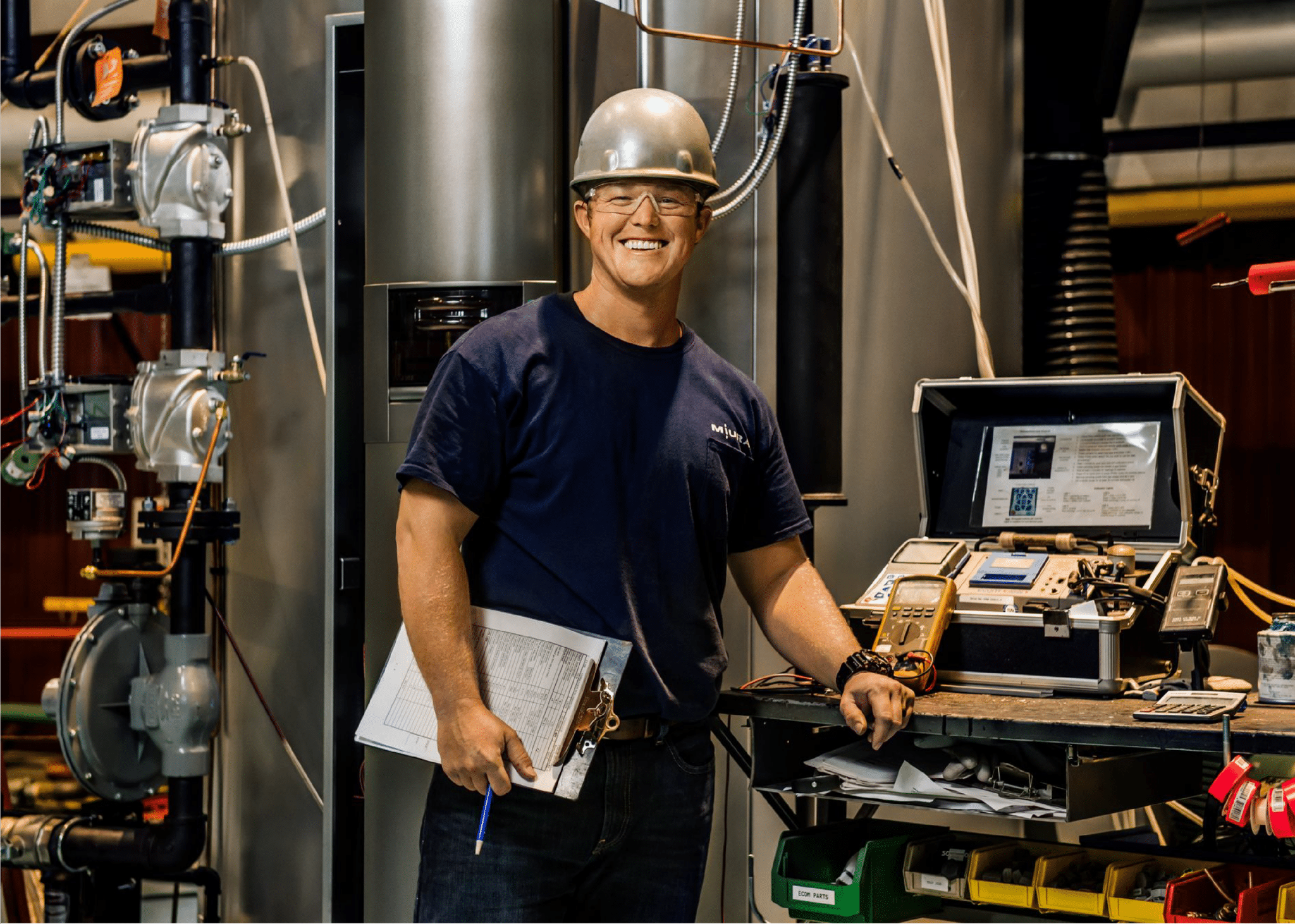 Even with the most state-of-the-art technology, facilities need operators with proper training to keep industrial steam plants running smoothly. But there is a decreasing amount of workforce with this expertise already in their pocket and training a new workforce is daunting. Instead, focus on the other important aspects of your business and leave the equipment training up to the experts who know steam the best.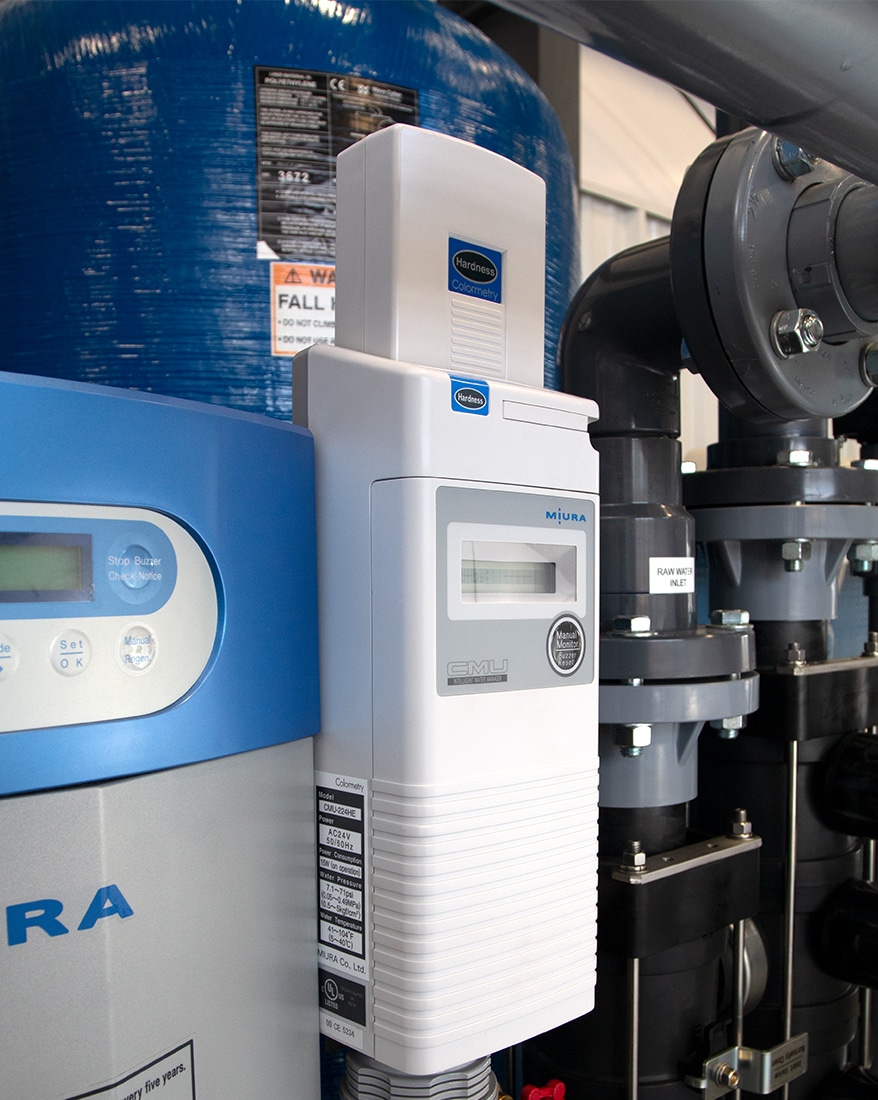 In addition to having easy and safe to maintain equipment with intuitive technology and alerts, you can rest assured your steam plant is properly installed and your employees are well-trained to perform adequate maintenance and handling of your pressure vessel, system components, and steam boiler water treatment. The training will be best for your boilers' efficient operation and beneficial for the workers' career development.
By outsourcing expert operation and extensive training for workers, your steam room is guaranteed optimal efficiency and reliable steam generation output.
3. Insurance-Backed Guaranteed Steam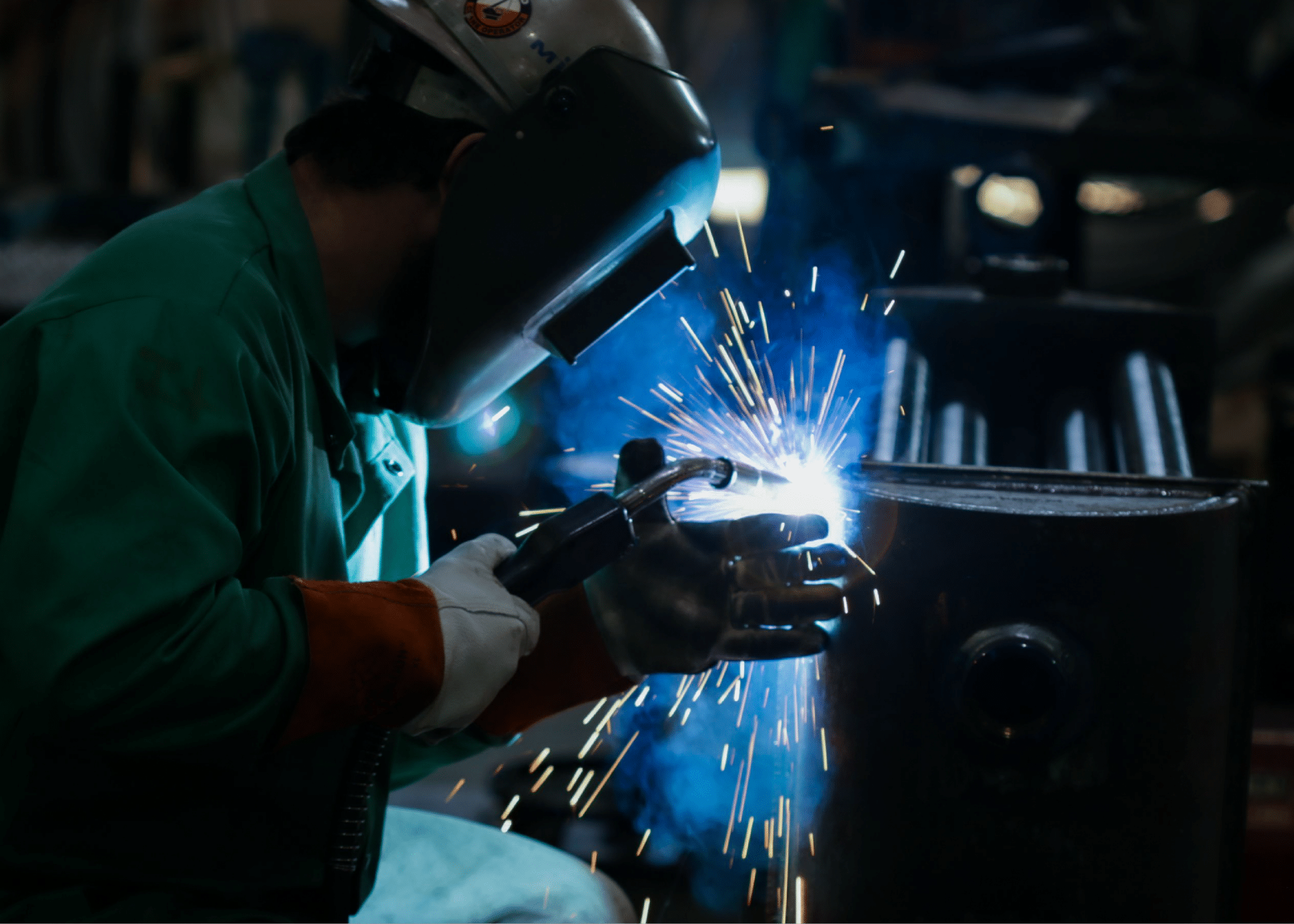 One of every facility's worst nightmares is having to shut down production for lengthy equipment maintenance. Lost production time causes a snowball of problems that the facility will feel even after production has resumed. Although insurance can seem like a hassle that you don't want to think about until you need it, ensuring your steam's guaranteed output with an outsourced solution provides peace of mind.
With a complete outsourced solution that takes care of insurance, financing, compliance, and inspections, managing risk is made easy. Even with the most advanced steam technology, having the extra peace of mind with policies customized to your business needs is valuable. It gives you the comfort of knowing your steam is future-proof no matter what unforeseen circumstances arise – whether it's lengthy maintenance or a new compliance regulation.
Outsourcing Your Steam Plant: Where to Start?
To bring this type of offering to customers looking for an all-in-one solution with Miura's boiler technology, Miura partnered with Armstrong and Hartford Steam Boiler (HSB) to create Steam-as-a-Service (SaaS). Customers get expert design, build, management, and maintenance for a predictable monthly cost and no upfront capital required.
Talk to a rep to learn more about how SaaS can put your steam system in the hands of experts so that you can focus on your business.