How Modern Steam Boiler Technology Can Support and Improve Craft Distillery Operations
The craft distilling community in the US has grown in leaps and bounds over the years, with just over 2250 active craft distilleries in the US as of June 2020. That adds up to plenty of distillery tasting rooms to visit and support if you consider yourself an avid fan of boutique American gin, vodka, rum, or whiskey.
The good news is that, if you are in St. Louis, Missouri, this September, you won't have to travel far to rub shoulders with other craft spirit enthusiasts. The American Distilling Institute (ADI) is hosting its annual Craft Distilling Conference & Vendor Expo from September 14-16, with an informative lineup for all who attend.
The Miura team recognizes that most artisanal distillers could benefit from our reliable steam solutions. Let's look at the top reasons why we believe Miura's watertube steam boilers are a viable option for your craft distillery operations.
Modern Steam Boiler Technology Isn't What You Think It Is
Steam from a kettle is one of several ways to heat the contents of a still to separate alcohol from the mash or fermented base spirit inside. When most people think of steam, however, the first image that often comes to mind is of an oversized industrial boiler, occupying far too much space in the corner of a basement or boiler room floor. It takes forever to heat up and isn't always that reliable. Its carbon emission readings are also eye-watering.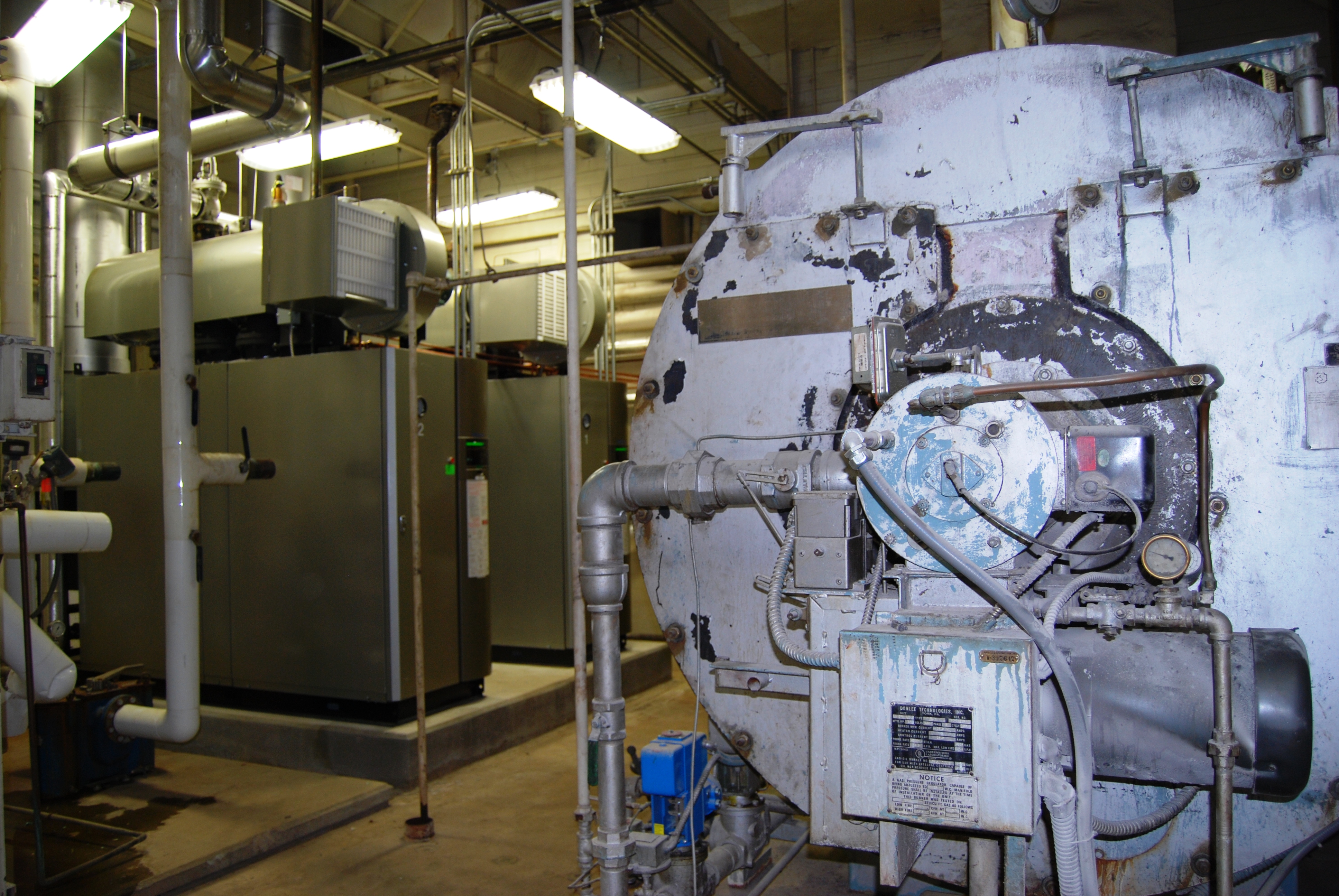 Fortunately, steam boiler technology has kept up with the times; manufacturers have realized the need for more efficient, compact, scalable, and sustainable steam solutions for a range of industries. That's where Miura comes in.
The Steam Boilers of the Future
Miura's watertube steam boilers occupy 50% less floor space than traditional boilers. Their compact size makes them ideal for craft distilleries that don't necessarily have the luxury of unlimited floor space to house a traditional steam boiler. Our industrial watertube boiler systems feature low-volume water tube pressure vessels that save space and simplify boiler installation.
Low Water Volume Means Quick Startups
No one likes to come in to work early to fire up a steam boiler to get it ready in time for daily operations. Not only are Miura boilers compact in size, but they are also incredibly fast to get going, freeing up your valuable resources' time to be used on other pressing activities.
Because of our boiler's once-through low water volume design, water heats up much more quickly. A Miura watertube boiler can produce steam from a completely cold startup in five minutes or less, at the simple press of a button. This also means they consume less fuel and have reduced emissions and lower operating costs.
Reliable and On-Demand Steam
Distilling a spirit to perfection is an art. Each spirit needs to be kept at specific temperatures. Fluctuations in steam pressure can also add or subtract consistency to the distillation process. Clean, consistent, and high-quality steam is needed to produce the reliable craft spirit your fans have come to love.
Miura's boilers can be configured in a modular, on-demand boiler system to address fluctuating steam needs. What does this mean? A single master controller switches each boiler ON or OFF as needed to meet demand. Unlike traditional boilers that have to run throughout the day so you have steam at the right time, our boilers only produce steam when you need it.
As You Grow, Your Boiler Room Infrastructure Grows
Investing in a large industrial steam boiler may seem foolish if you aren't sure how big your operations will eventually grow. While a traditional steam boiler is a massive outlay for a boutique distiller who doesn't know how much they might need to scale, an investment in a Miura steam boiler solution makes a lot more sense.
With Miura's Multiple Installation (MI) System, craft spirit distillers can invest in the exact number of boilers they need at the time to meet their daily steam load requirements. Additional boiler units can be added at a later stage when production increases.
Efficient and Eco-Friendly Heating Systems
Concern for sustainable practices for craft distilleries is on the rise. One way to reduce your environmental footprint is to use modern equipment with lower emissions. Nitrogen Oxides (or NOx) are a family of poisonous gasses produced from burning fuel. A steam boiler that uses large quantities of fuel daily to generate steam will naturally have higher NOx emissions.
A Miura boiler achieves industry-leading, low NOx emissions because of its low water volume (which needs less fuel and time to heat up). An added bonus is this also saves on energy costs.
Safer By Design
As we all know, accidents can happen in settings where pressurized steam, industrial machinery, and human error are involved. The explosion at Elkins Distilling Co. in Colorado demonstrates how quickly things can go wrong.
Fortunately, Miura boilers are intrinsically safe because of their low-water volume content. Small amounts of heated water inside internal water tubes help confine any problems within the steam boiler to one specific tube – limiting the chance of a massive explosion. We have written extensively about this topic, so if you'd like to read more about it, you can do so here.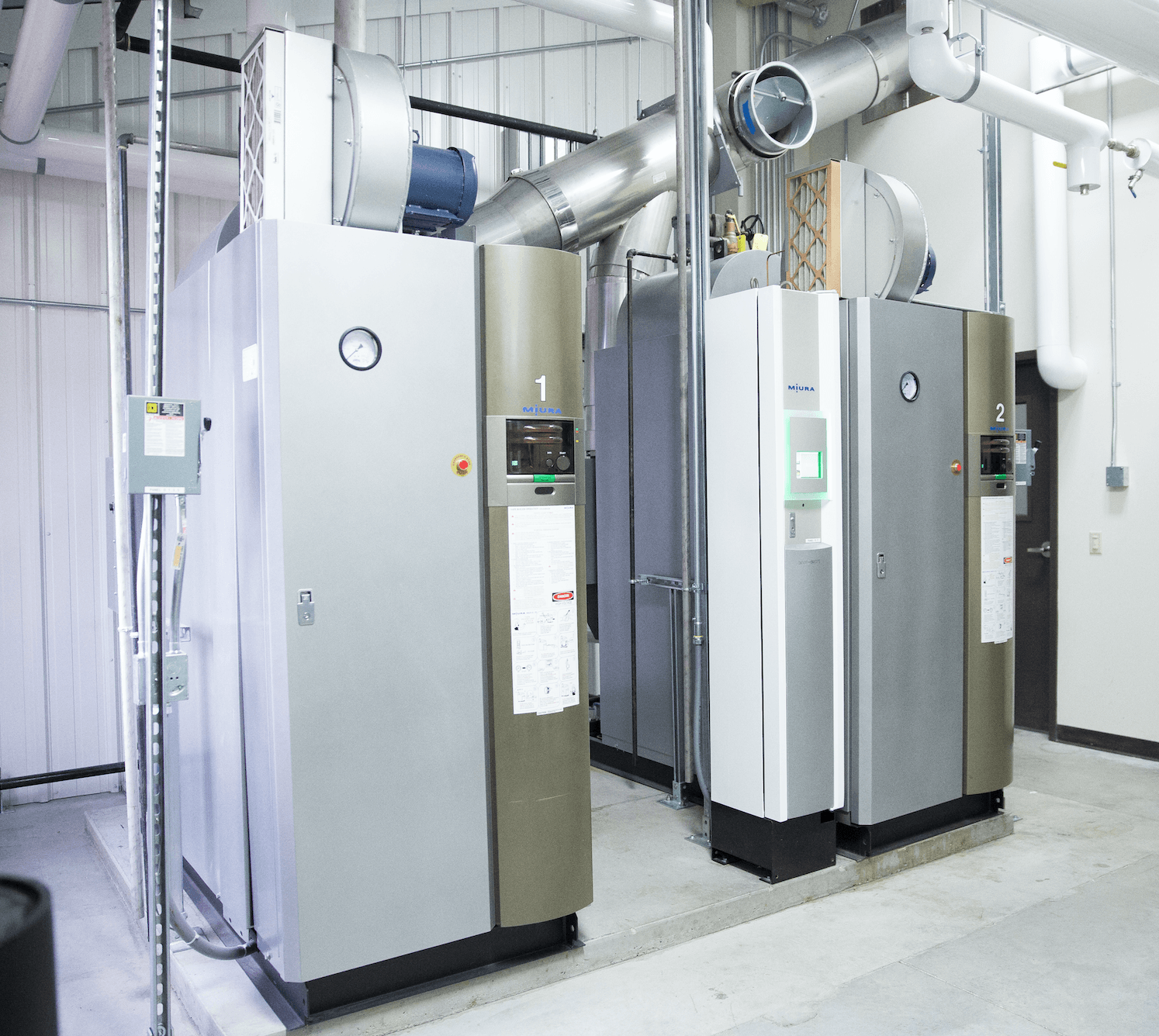 Take A Distiller's Word for It
Dancing Goat Distillery chose our modular water tube boilers for reasons unique to its equipment and production processes.
Watch the video below to find out why.
In the Spirit of Things
Miura will be attending the two-day ADI Craft Distilling Conference & Expo this year! You will find us on the expo floor, and we would love to meet you there!
For more information about our efficient, reliable, and eco-friendly steam solutions, contact us today.