How Companies are Streamlining Their Operational Steam Needs Through Outsourcing
Most of us have probably heard of Software-as-a-Service (SaaS), where you subscribe to a cloud-based software product rather than buying and installing it on your computer. Google Workspace, Dropbox, and Zoom are all SaaS examples you may know of.
We don't often think of steam as something that can work similarly. Is it possible to outsource your steam needs to an expert? How do you get steam without the considerable upfront costs involved in buying a steam boiler system and getting it installed?
Miura's Steam-as-a-Service (SaaS) solution offers just that. This groundbreaking product means safer, more reliable, and more affordable steam with no risk.
We will explain what we mean by this in more detail later. First, let's look at the business concerns that an outsourced steam solution can help address.
Why Outsource Steam?
Steam boilers are critical infrastructure for many industries, yet running an efficient steam system poses several operational challenges:
Old boiler technology is often inefficient and expensive to run.
Production downtime for regular boiler maintenance and inspections is costly.
Businesses need to prioritize their operational costs, and can't always afford to invest in new capital equipment.
Most businesses are limited by the amount of capital expenditure available at any given moment.
Skilled boiler room operators are increasingly harder to come by; recruiting, training, and hiring the right staff is becoming more complex.
Concern #1: Older Equipment, Higher Overheads
Let's face it, most businesses have limited operational budgets. Meeting customers' expectations and driving demand is usually the priority for many business operators.
Cash flow flexibility to invest in costly capital infrastructure is a luxury. Traditionally, tight budgets make it difficult to get the most out of your boiler system:
Inefficient boiler technology means higher costs over time and, ultimately, a less profitable business.
Failing to invest in regularly upgrading and maintaining older equipment poses another potentially expensive problem. When your aging steam boiler eventually breaks down, its replacement will be pricey and (generally) financially unaccounted for.
In addition, downtime means halted operations, which can be extremely costly in terms of lost productivity.
Concern #2: Labor and Maintenance Challenges
Whether running advanced modern systems or older industrial boilers, you will always need fully trained operators to manage and monitor your steam production systems.
With fewer qualified operators available and existing operators reaching retirement age, sourcing adequately trained boiler room staff can become an expensive distraction.
Miura's unique SaaS program is the smart way to overcome capital outlay and labor challenges and ensure any business can enjoy reliable, safe, and efficient steam production for their critical business processes.
Enjoy a Fully Integrated, Comprehensive & Outsourced Steam Solution
Miura's SaaS program provides businesses with a complete steam solution. It gives you access to cutting-edge steam technology, skilled staff and guaranteed steam for a single monthly payment.
That means that upgrading your boiler system, and maintaining the highest levels of operational efficiency, no longer involves significant upfront capital costs.
By outsourcing your steam operations to our SaaS experts, you get an all-in-one steam package that includes the most advanced steam systems, including next-generation monitoring and diagnostics, and trained on-site operators and maintenance staff.
The monthly SaaS fee covers all boiler operators, and additional costs, such as training and equipment, are aggregated into a single monthly bill. In other words, you get better, more efficient, and safer boiler technology, and with SaaS industry professionals managing your boiler room, you can turn your focus on running your business.
Who Makes SaaS Work?
The SaaS alliance harnesses the expertise and on-the-ground capabilities of three leaders in steam generation technology.
Miura Boilers has partnered with Armstrong International and Hartford Steam Boiler (HSB) to bring customers best-in-class steam production services.
Steam Generation Equipment by Miura
There's no steam without a steam boiler. As a global leader in safe, reliable, and efficient boiler technology, Miura provides SaaS customers with modular, on-demand steam boiler equipment.
American businesses value Miura's low NOx LX-Series steam boilers, which are highly efficient, reliable, and easy to use. Many companies that are required to have a secondary fuel source have come to depend on the Miura EX-Series, a safe and efficient dual fuel steam boiler system that can use gas or oil as a fuel source.
Fully-Outsourced Operations & Maintenance by Armstrong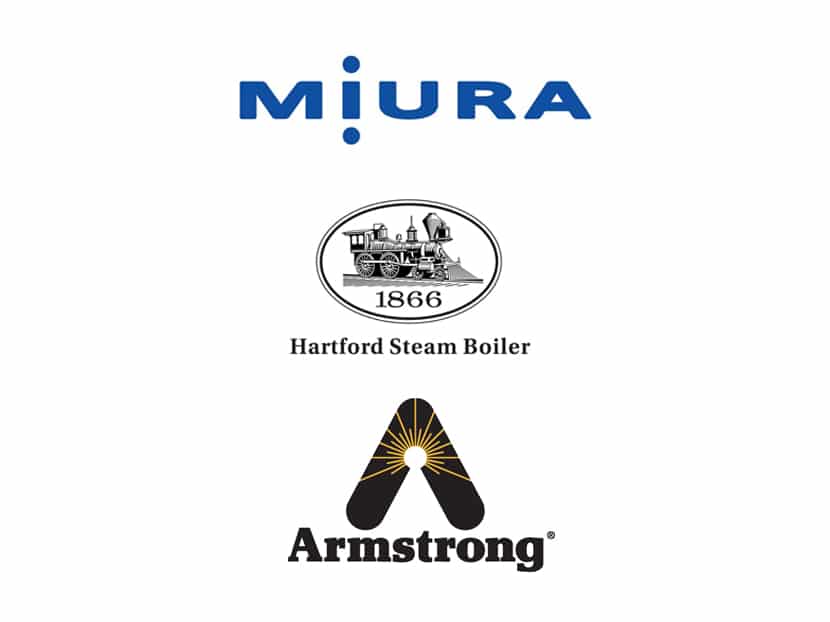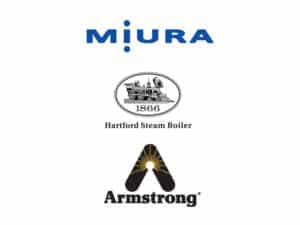 Armstrong International comprises the second pillar of the SaaS solution. Armstrong's O&M specialists provide a much more effective way to overcome workforce challenges. Armstrong supplies the on-the-ground teams of expert operators to ensure you always get the most out of your boiler system.
It's a fully outsourced solution that ensures you always have the skilled staff you need on-site to ensure your system is running at maximum efficiency and oversee safety.
And, of course, routine maintenance is built into the all-in-one service.
Insurance & Inspection Provided by Hartford Steam Boiler (HSB)
HSB has been a leading provider of boiler equipment insurance for 150 years. But HSB also provides financing for boiler equipment and plays a crucial role in overseeing uptime and performance guarantees. In addition, the company's expert team performs all legally-mandated inspections.
In fact, HSB is involved from the beginning to ensure the system is engineered for maximum uptime and reliability.
Every Business Wants to Keep its Infrastructure Running at Optimal Efficiency
Fortunately, businesses no longer need to compromise. Miura's Steam-as-a-Service offering is an effective integrated steam solution that ensures you access the best and most advanced technology, supported by the finest on-site technicians.
It's a flexible all-inclusive service designed to meet each plant's steam challenges and operational needs. Enjoy the future of steam, precisely as you require it.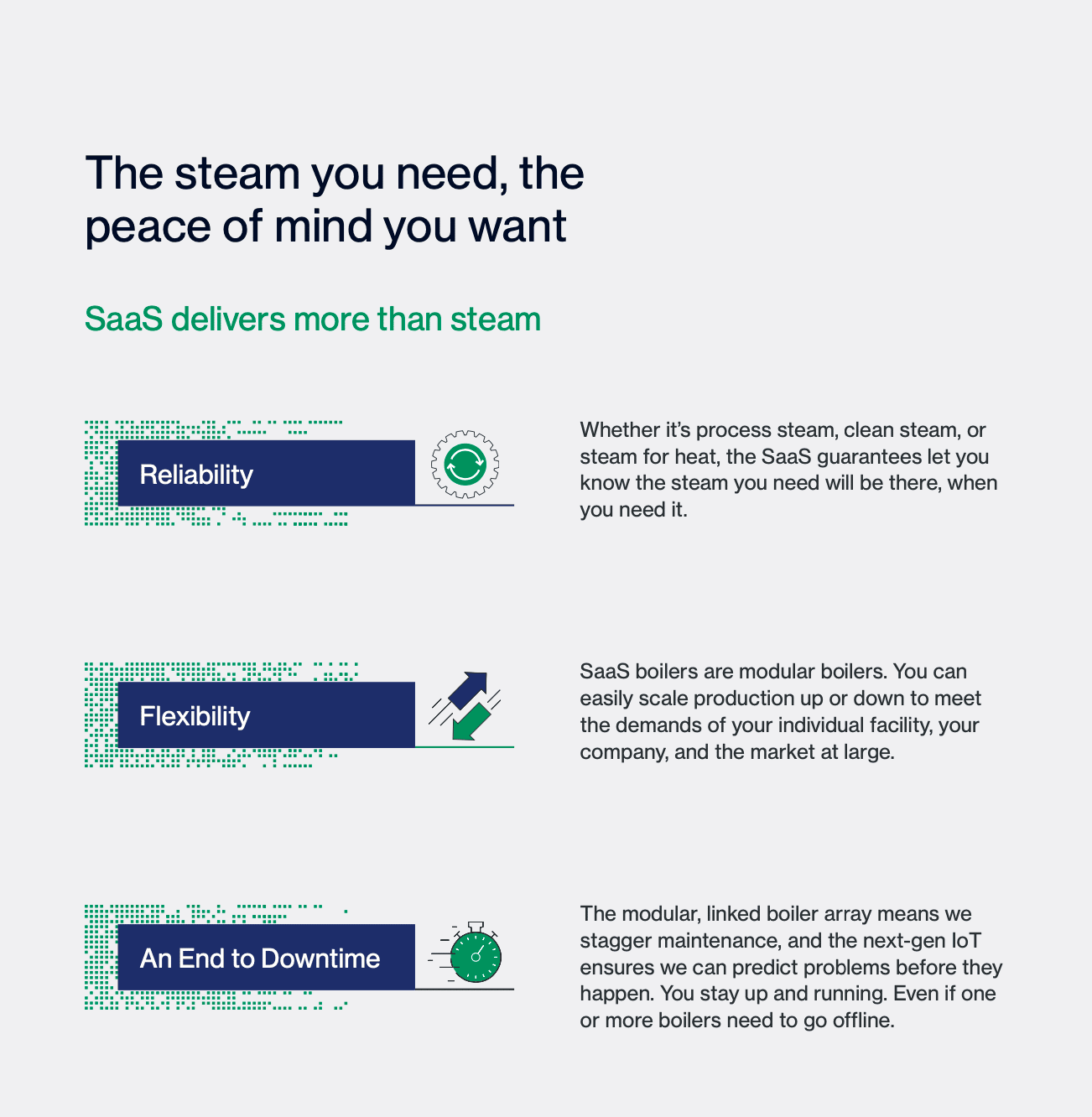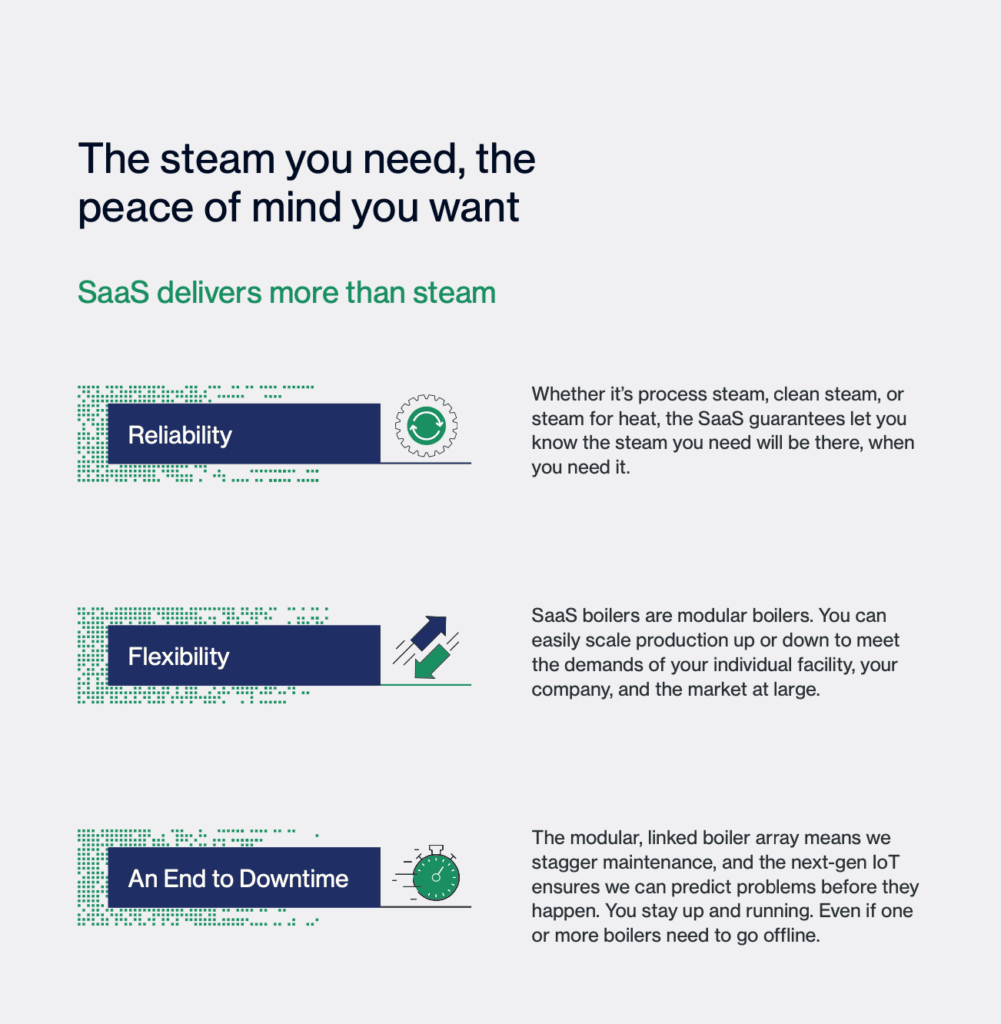 Contact Miura today to learn more about our turnkey steam solution and the many benefits of outsourcing your steam generation needs to the SaaS experts.