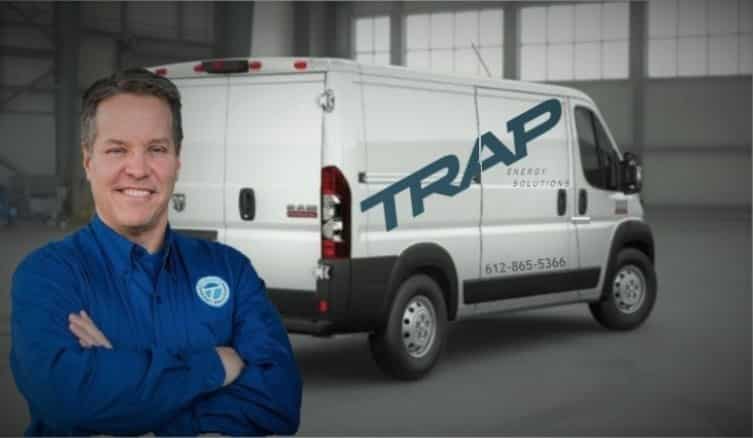 TRAP Energy Solutions, LLC was founded by Garrett Trapnell.  Trap began his career in the US Navy, where he studied nuclear power plant operations and later served in the submarine service, where he operated and maintained a submarine steam plant.  Qualified in Submarines, Trap is proud to display his fish.
After Trap completed his service in the USN, he graduated from the University of Minnesota with a cartography degree, acquired his Chief A boiler operator license and later earned a National Board commission as a boiler & pressure vessel inspector, where he worked for nearly 20 years.  In this capacity, Trap visited many commercial and industrial clients throughout the upper Midwest; performing inspections and assessments on all types of boilers and pressure equipment.  It was in this experience that Trap recognized opportunities for greater steam energy savings in these markets.
TRAP Energy Solutions, LLC also employs a dedicated staff of professional associates that perform in the field and maintain the business.  We are determined and excited to help our customers meet their energy goals by delivering quality energy saving steam solutions.

Mission Statement
Our mission is to deliver high-quality and sustainable commercial-industrial solutions that protect customers' assets and help to achieve their steam energy goals.  We are focused on building solid, long-lasting relationships with our customers.
Core Values
Our core values are about being reliable, innovative, responsible, fair, and honest.  We are straight forward people.  We are dedicated to reducing global carbon emissions by saving energy in the commercial & industrial steam markets.

Our Process is Simple:
Identify energy savings opportunities in commercial & industrial steam plants
Recommend conservation measures that not only save energy, but also ones that make sense
Deliver traditional and unique energy savings services that have rapid ROI