Get to Know Your Local Miura Rep: David Flowers from CCS
Miura is proud to work with forward-thinking partners to help deliver modular steam boilers to customers looking to innovate their steam. With more than 30 Miura Partners across America in addition to our own Miura team, there's a local representative near you equipped with the expertise you need.
Recently, we sat down with David Flowers, Sales & Engineering Manager at Combustion & Control Solutions (CCS), to help you get to know him and his team in covering Northwest Georgia and Tennessee.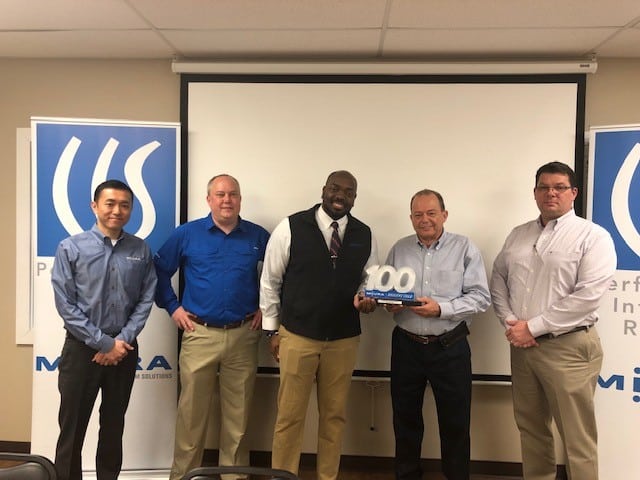 Tell us about yourself and Combustion & Control Solutions:
"CCS is about 17 years old and we've been a Miura rep for about 15 years. We're a full-service boiler solutions team of 40 that offers daily repairs, full turnkey startups, and more. Our Miura factory trained reps are based out of Chattanooga and represent all of Tennessee and northwest Georgia. I've been with CCS for about 12 years and I've worked in the industry for about 27 years."
What inspires you about the industry?
"It's an interesting industry. Every day is a challenge and even after working in the industry for decades, you can't know everything. I enjoy the new challenges that come with each project and seeing how we can solve clients' problems with advanced technology.
Especially with Miura's new Steam as a Service, it's changing the paradigm of the industry. Miura's shift toward innovation drives our motivation to go on this adventure with them. The technology is a different approach and a lot of fun to bring to the table for a client."
Why Miura boilers?
"For someone considering a Miura boiler, I would highlight Miura's smaller footprint, high efficiency, and low cost to operate compared to a firetube boiler. It does well for those that need a finite amount of steam but especially shines for facilities with big load swings or seasonal loads. With startup to steam in five minutes, huge cost savings, and adding up other facets, it is a no brainer."
What is in store for the future of boilers?
"The future of boilers is great! The technology may change over the years, but industrial manufacturers to commercial properties will continue to need steam. The shift in the thinking of modern boilers is gaining acceptance, and Miura is on the leading edge of that."